Rarely in this world do we get to witness the uninhibited creation of art; an artist whose drive is their own, and who uses their creativity in a way that is less about giving a new world to an audience, but inviting them into their own. It's unquestionable, in my mind, that Jefferey Catherine Jones was one of these artists: someone who was willing to create an entirely new language with her art — one that fine art and comics are still gasping at, and still trying to harness in her wake.
Born in 1944 in Atlanta, Georgia, Jones was a product of both her time and a bleak but ever-persistent reconstruction of the culture of the American South. Her father served in WWII, and returned home from the war when Jones was nearly three; their relationship was a tumultuous one, and in Jones' own personal notes, her childhood is described as if it were straight out of a gothic memoir, with ancient trees, the familiar screams of bats in the evening, and a multi-generational household existing as a house of ghosts of the not-yet-dead.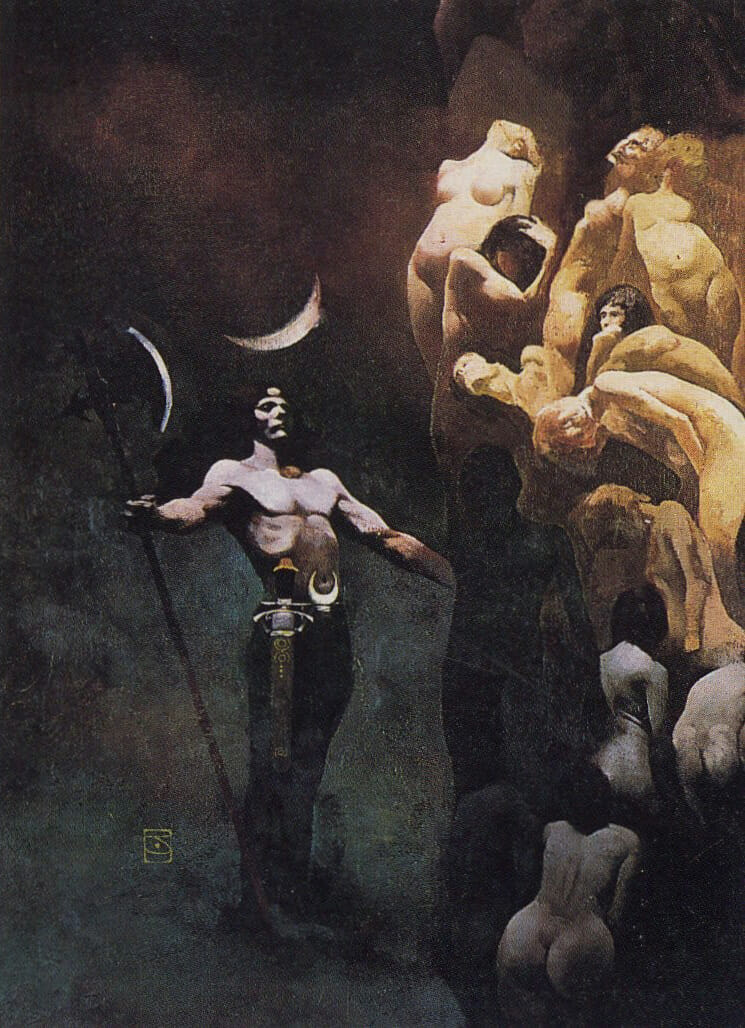 "I lived beneath the daily fragrance of impossible magnolias and a giant holly-tangle that shook with screaming, evening bats. There remain impressions along with false memories with which I've been storied. I was born into the great southern house of my grandfather, resplendent with ivy-carpeted yards, privet taller than he and clay tennis courts, dry and powdery, spreading quietly behind gardens of Victorian wildness. I remember garages of mystery: red painted wooden buildings with doors that never opened. Five cars wide, they spread across a gray cracked pavement where I learned, first with a stroller, then with uncertain feet, to walk."
Jones' artistic inclinations began with a general interest in fine art, which she later focused towards sci-fi, fantasy illustration, and comics — a collection of genre that were growing by the minute during Jones' coming-of-age era — with Jones citing particular influence from comic creators such as Tor's Joe Kubert and Disney's Donald Duck cartoonist Carl Barks. By 1964, Jones had begun attending college at Georgia State College where she would meet and, two years later, marry Mary Louise Alexander — better known now as the famed comic writer Louise Simonson. Along with a family life, Jones' career also began to take off around this period, with Witzend, Styx, and ERB-dom magazines being some of her first publications.
The 1970s saw Jones' divorce from Louise, as well as the creation of the much-adored single-page strip Idyl , which appeared regularly in National Lampoon from 1972-1975. Most notably, it was a decade that saw Jones sharing a creative space with none other than Bernie Wrightson, Barry Windsor-Smith, and Michael William Kaluta; together, the group would become known as The Studio, a collective whose work, removed from the confines of commercial intent and editorial restrictions, sparked a new standard for fantasy artwork.
By the late 1970s and early '80s, all four artists had moved on to other work, and Jones was no exception; her work flourished as seen in Spasm, Junkwaffle, and I'm Age, all to be found in the pages of Heavy Metal Magazine, gaining her a new level of respect from the comics community and the eyes of the fine art world alike. However, shortly after the success of I'm Age and the collected comics of Ravens and Rainbows from Pacific Comics, Jones chose to step away from the comics industry.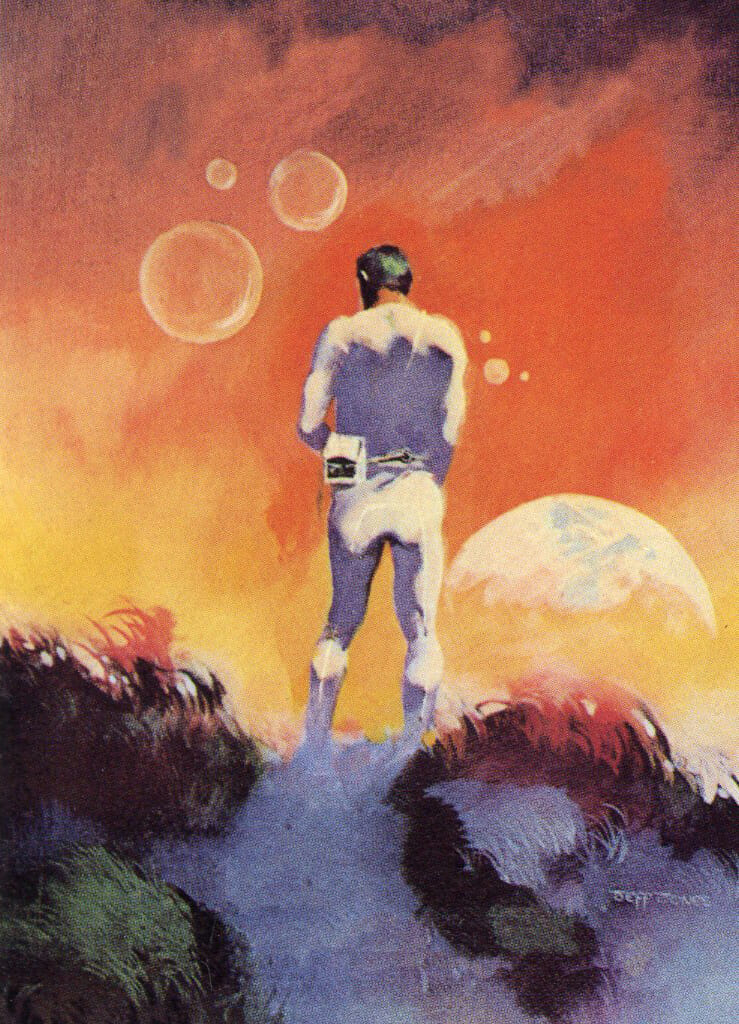 By 1998, Jones had come out as trans and started hormone therapy, able to finally live as a woman. Having struggled with depression since childhood, however, Jones' mental health took a turn for the worse in 2001, leading to her respite from creative pursuits. Upon finding her feet again, Jones dove head first back into her artwork and began painting once more, both for the sake of personal expression as well as pursuing comics and illustrative jobs. She engaged with fans of her work both in and out of comics until her death in 2011.
It's incredibly funny to me — both as a comic fan and critic — to see Jones, both her work and her person, so readily pigeon-holed as they have tended to be over the years. Looking back on her early work, while the drawings are crude and rough — the harsh pencil of someone with obvious talent, but little confidence in it — the growth becomes palpable as Jones life goes on, with paintings that blur the lines between unbridled sexuality and the intentionally bizarre nature of science fiction and fantasy. For reasons that become more clear with Jones' entire life and mindset in view, few people were able to capture the nude female form in the way that Jones was able to; swift curves and mottled stippling that not only create a clear vision into Jones' early yearning for female expression, but for her love of natural angles, softness, and folds. The same can be said for her landscapes as well, with nuanced background placements and an understanding of color that many seasoned artists often yearn for.
Jeffrey Catherine Jones — artist, illustrator, painter, and one of the most successful transgender artists to date— bore it all on her work. Through luscious paints and an imagination bigger than any canvas could contain, Jones brought readers into her worlds; space faring adventures and gender transformations; surrealist struggles and a biting sense of satire.
To appreciate the work of Jeffrey Catherine Jones fully, it's important to see her fully; a sentiment echoed by none other than famed illustrator and painter Frank Frazetta, who once described her, simply and boldly, as the "greatest living painter". It's undeniable that such a statement from such a prolific fellow artist is nothing to scoff at. But at the end of day, Jones was not simply a Frazetta wannabe. She was not simply a woman. She was not simply anything. With a life so fully lived — through highs and lows — there is no simplicity to be found in her work; but there is an open door to come in and see what she wanted us all to see.